Featured on NICHE LIFESTYLE
Zaaviay: A Female Ready To Wear Affordable Luxury Brand!
Zaaviay, a female ready to wear affordable
Luxury Clothing Brand
was launched by Mr. Shamsul Hasan, Chairman Zaaviay and ex Deputy Governor State Bank, Pakistan along  with Mrs.Seema Hasan, Managing Director ,Zaaviay.
Zaaviay was launched to promote Small Medium Enterprises in Pakistan and upscale into a large scale manufacturing enterprise.
Zaaviay' believes in empowering the youth of Pakistan and therefore comprises of a team of young and competent professionals who are given free equity in the company.
Zaaviay's highly qualified team of designers and craftsmens strive continuously to provide quality and elegant signature clothing choice to the Pakistani women with in the Country and abroad at the right price.
The inauguration of the brand was attended by highly distinguished guests such as Mr.Saleem Raza (Ex Governor State Bank of Pakistan-Member Economic Coordination Council of Pakistan ECC), Mr.Shaukat Tarin (Ex Finance Minister of Pakistan), Mr.Wamiq Zubairi (CEO , Business Recorder) to name a few.
Its first volume,"Khwahish"-Eid Collection became an instant hit with most of it's beautifully embellished and vibrant pieces being sold out in just a couple of days. The collection included formal wear with intricate hand embellishments and embroidery that were just a perfect fit for an occasion like Eid. The collection also featured gorgeous organza dupattas which gave a statement look to the outfit, layered with foil screen print on them.
Khwahish Vol 1: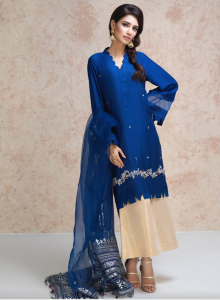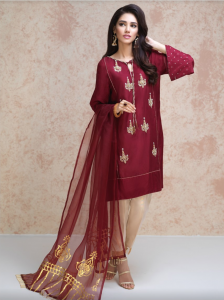 Khwahish Volume 2: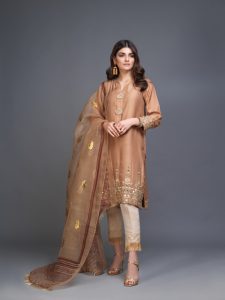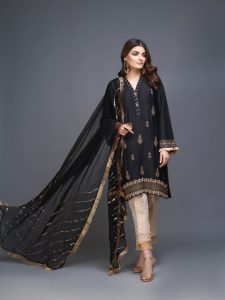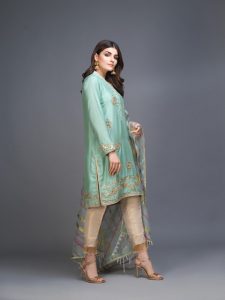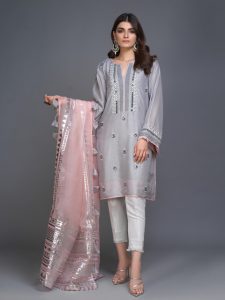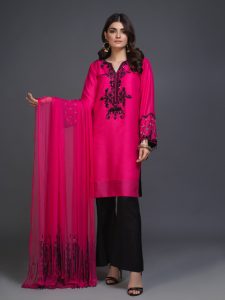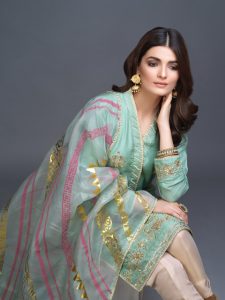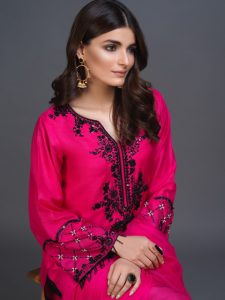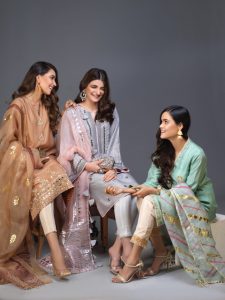 Khwahish Vol. 2.is another sensational collection launched recently by Zaaviay.  This particular collection features delicate "sheesha work" and hand crafted embellishments on kataan silk, accompanied by the brand's signature pure organza dupattas with foil screen print and hand embellished chiffon dupattas. The collection pays homage to our textile roots while being at pace with the contemporary world.
Zaaviay is undoubtedly going to shake up the fashion game with this volume by setting an extremely high bar and we cannot wait for it to be out on the shelves for everyone to be swept away by it.