Making Luxury-Festive Outfits With Zaaviay Arzish Collection
After the successful launch of multiple back-to-back collections Zaaviay launches another impactful "Arzish Collection".
Arzish is a premium Pakistani Women Clothing Collection by Zaaviay featuring imported pure Raw Silk Ready To Wear Luxury Pret Clothes. The collection touches upon the theme of regality featuring the finest craftsmanship, rich colors and only the finest of silk fabrics – incorporating stunning yet intricate hand embroidery shirts with their signature screen printed, embellished dupattas. With each piece having a personality of its own, Arzish makes for one of the best collections to have been witnessed in the year of 2020! The brand ensures that the wearer flawlessly makes a luxurious statement with the fantastic brand on all the upcoming festive events on your calendar!
Following are Niche's hot picks!
Noori is complimented by beautiful dabka work in hues of gold on the shirt hemline. This lime green ensemble is the perfect choice for shaadi festivities like mayoon and dholak. The dupatta comprises of gotta lace, sequins spray and beautiful tassels dangling from all four corners to add extra zest to the ensemble.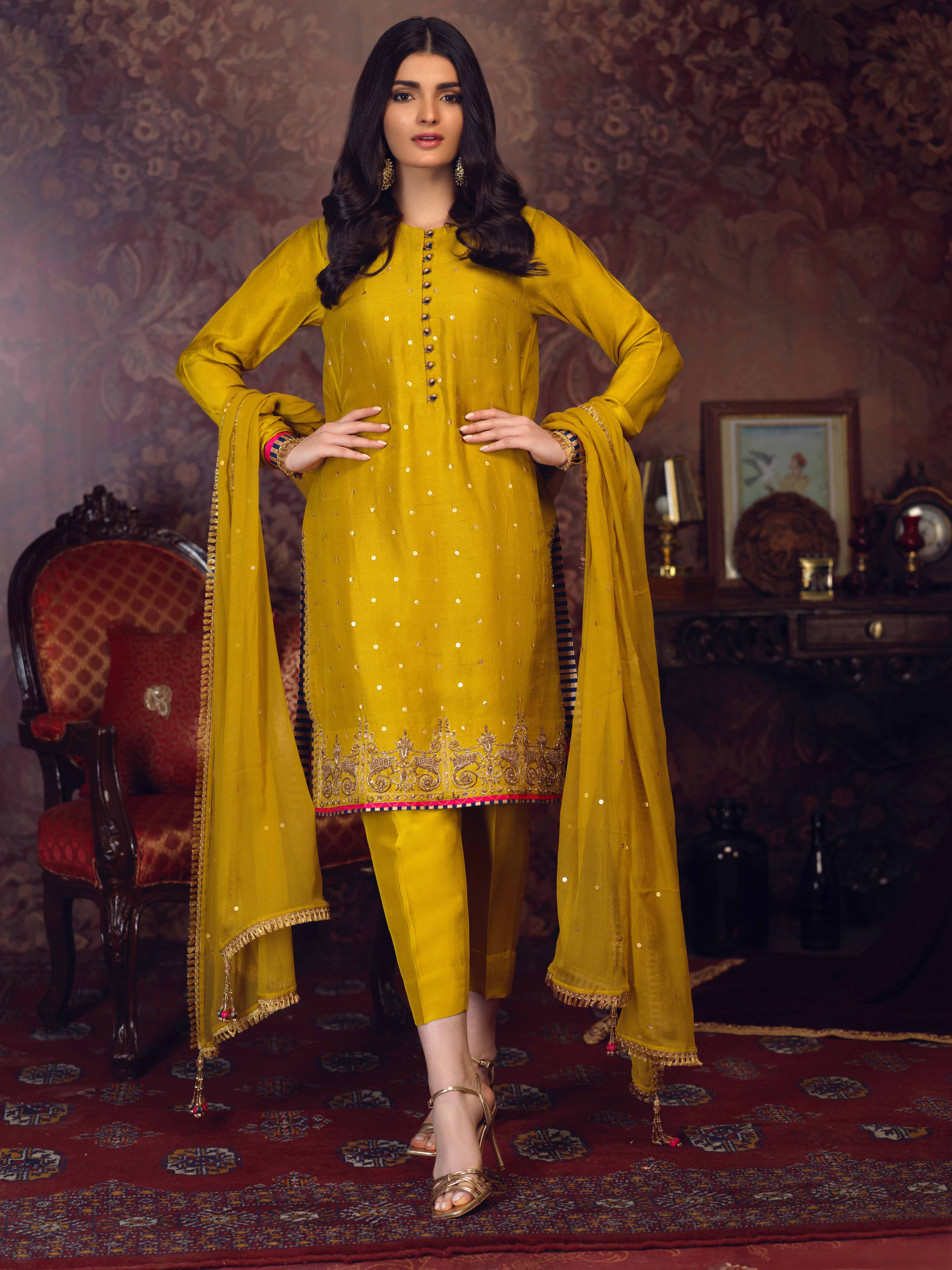 Amaani is meticulously crafted- this stunning emerald green number from the collection is a clear winner and our personal favourite. Rich dabka work brings the deep hues to life as it incorporates well-balanced accents of gold, which stand out complementing Zaaviay's signature screen-printed dupatta. This ensemble features a well-tailored set of straight pants available as a separate to finish off a ravishing look.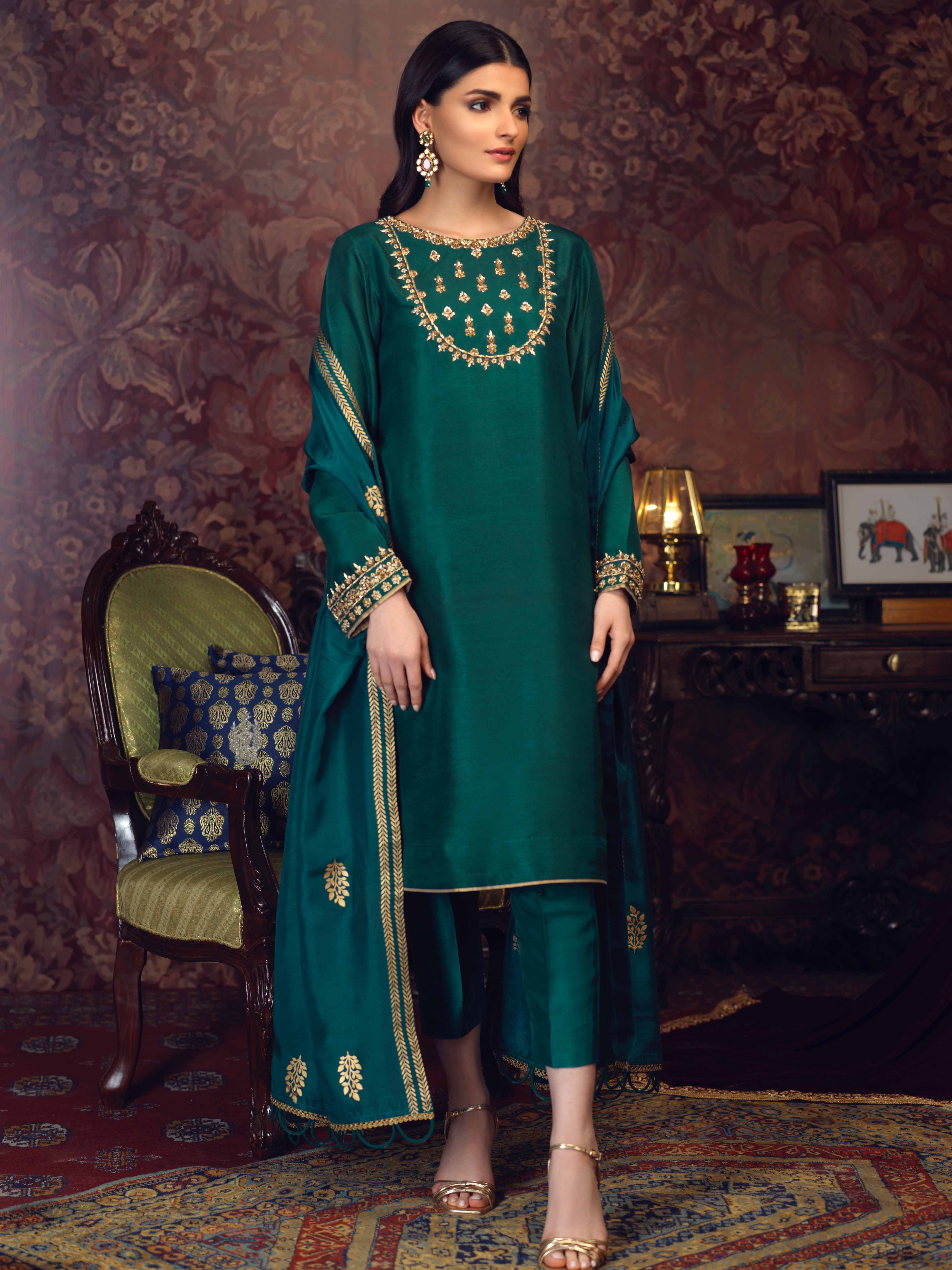 Eshal is fancy medium-blue attire with bright gold dabka work is a delight for sore eyes. This creation is a head-turner from Zaaviay's Arzish collection. The stunning signature screen printed dupatta oozes with regality featuring gold ink spread in beautiful patterns alongside the borders of the matching dupatta.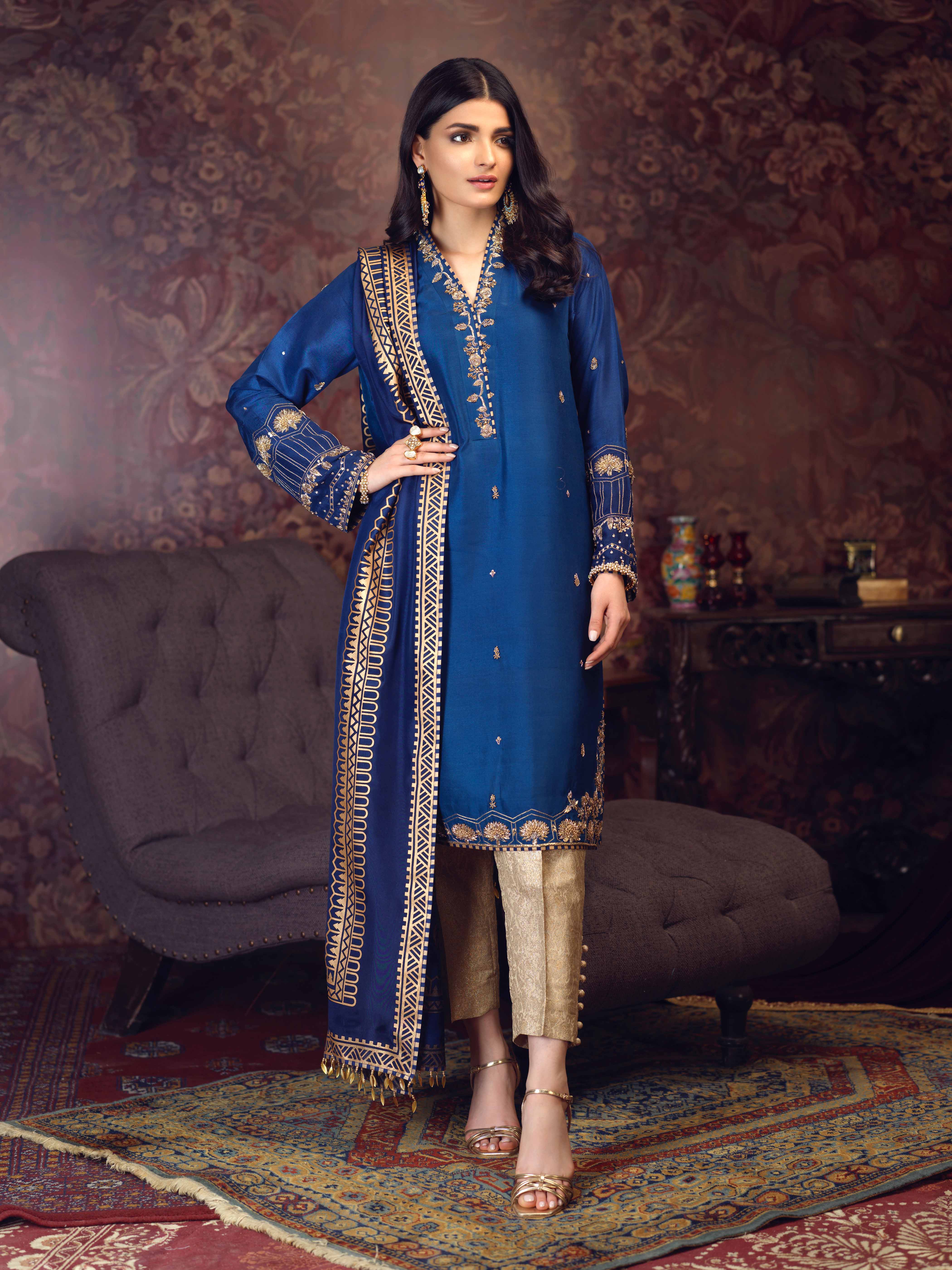 Nazneen's fuschia pink is a hue bound to demand attention! This stunning piece is adorned with a blend of zardozi and dabka work and is one of the heavier creations from Zaaviay's Arzish luxury pret collection. The outfit comes with Zaaviay's signature screen-printed silk dupatta with handcrafted tassels on the edging.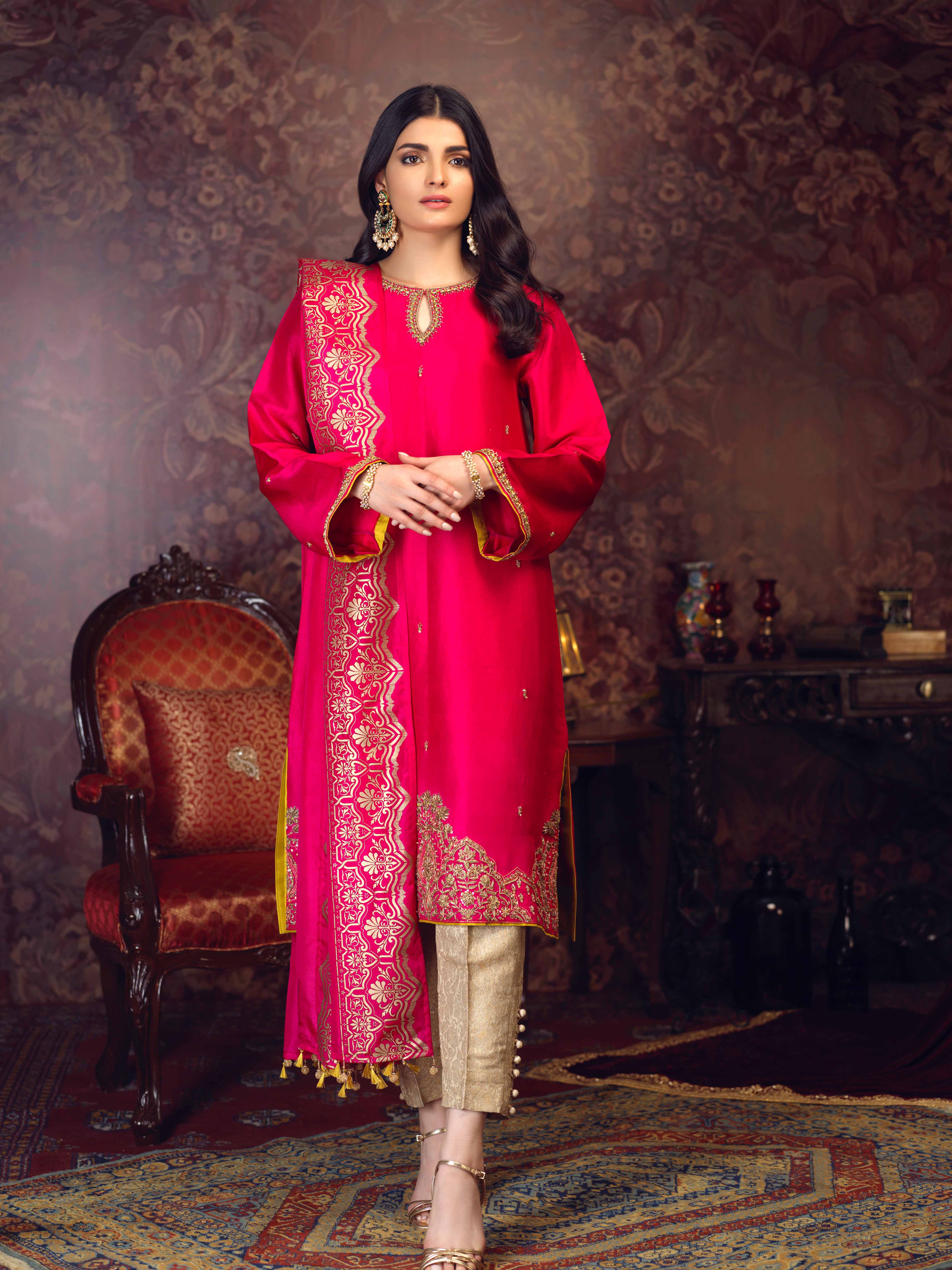 Pareesa is one of the subtler creations from the Arzish collection. This one is an enriched gold hue with accents of deep reds to flawlessly balance the theme of the outfit. Improvising light work all over the dupatta and shirt, this ensemble is perfect for pre-wedding events! Finish off the look with hand embellished silk dupatta with a hint of deep red and handcrafted danglings on the corners.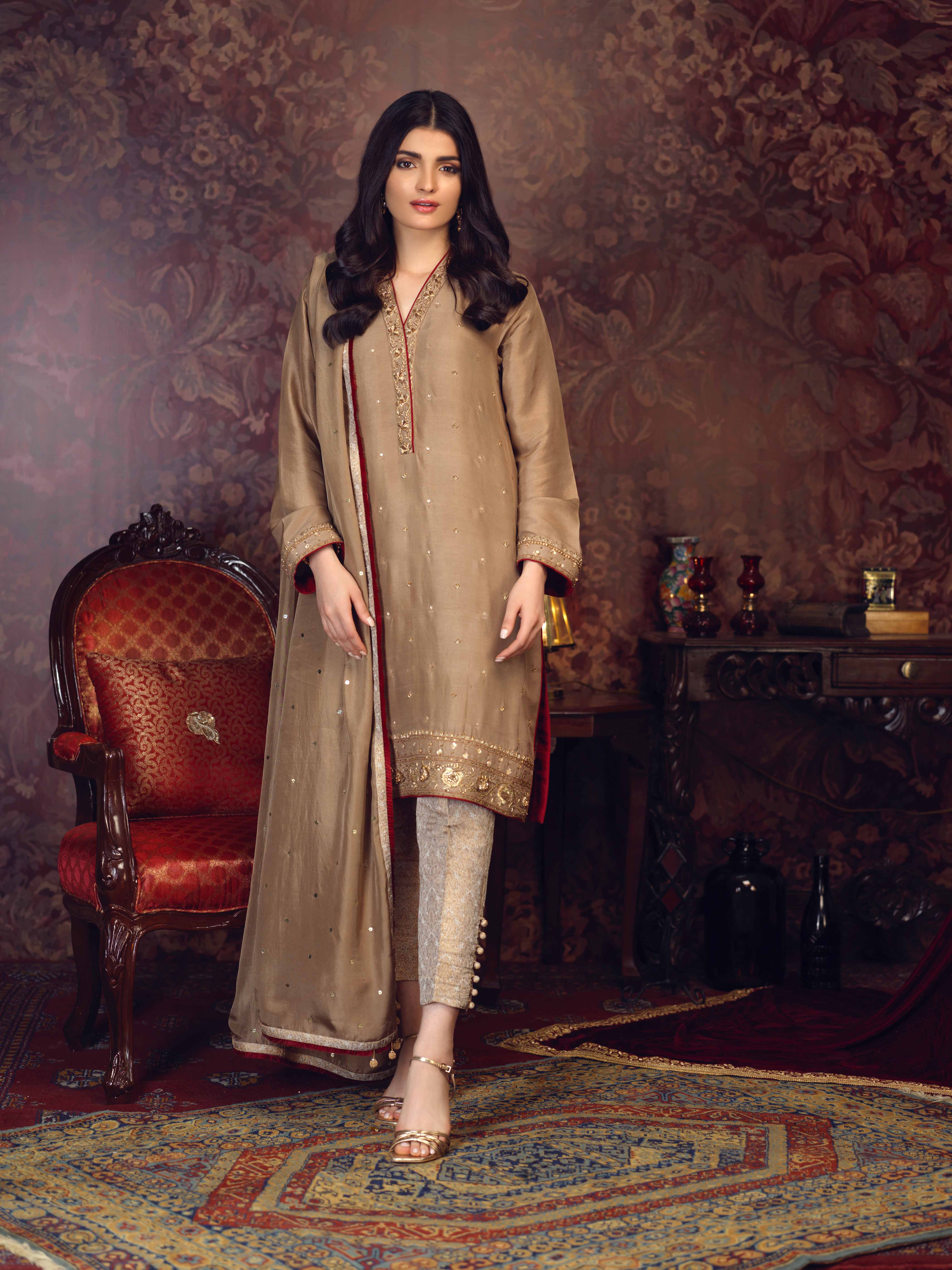 Nazm's blush pink pure raw silk shirt is intricately crafted with gold kora and zardozi on the neck-line, the hem of the shirt and the sleeves with a neat deep pink inner lining on the edges to add a pop of color to the attire. It is paired with a silk dupatta with a sprinkle of gold sequins and hand embroidered motifs.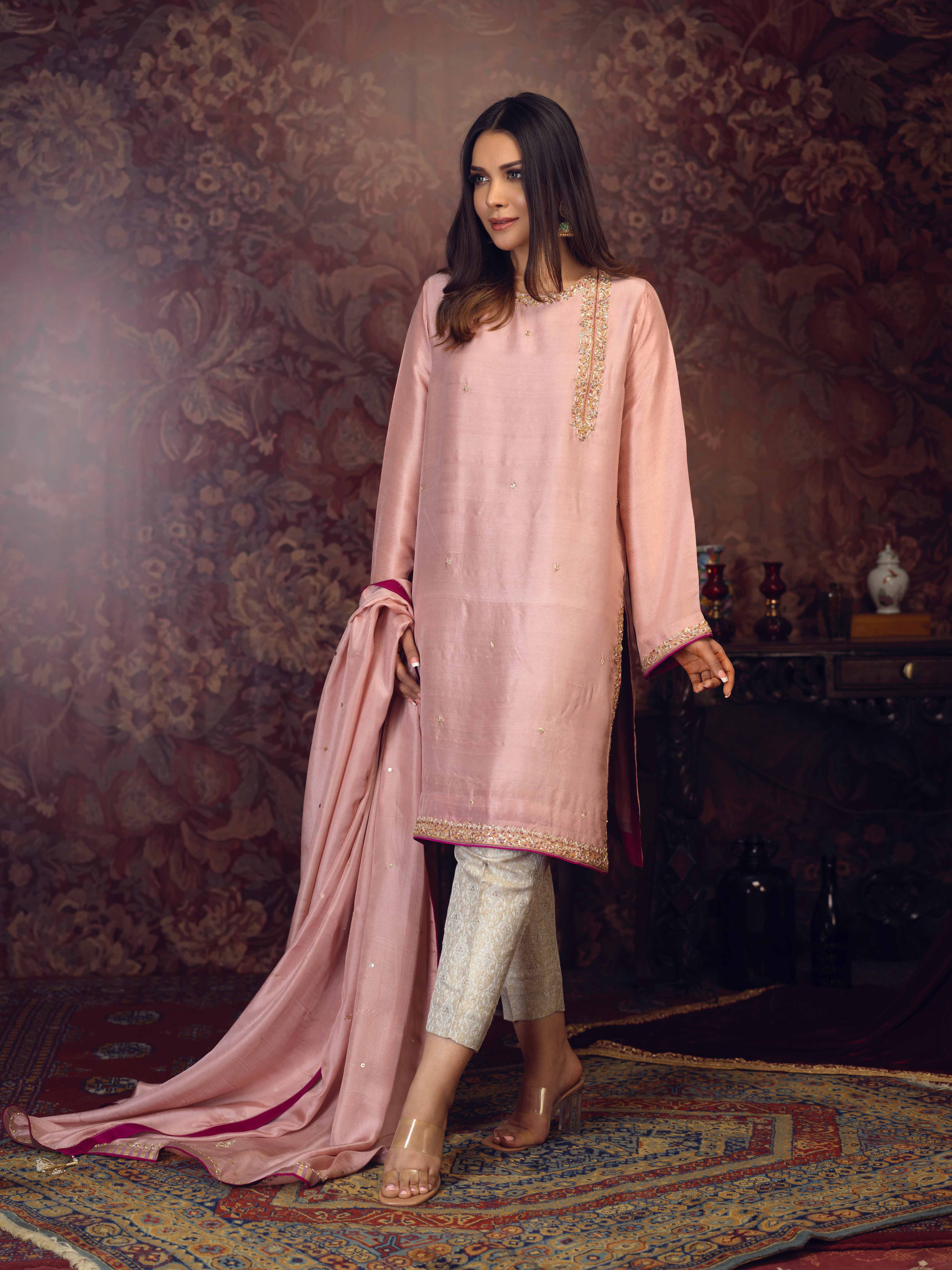 Zoya is a marvelous master piece of Zaavaiy's Arzish collection depicts the intricacy of the hand embroidery featuring kora, dabka and aari, infused with heavy embroidery on the daman and sleeves giving a strong impact on the whole attire. It is paired with a beautiful screen printed dupatta adorned with tassels at the corners.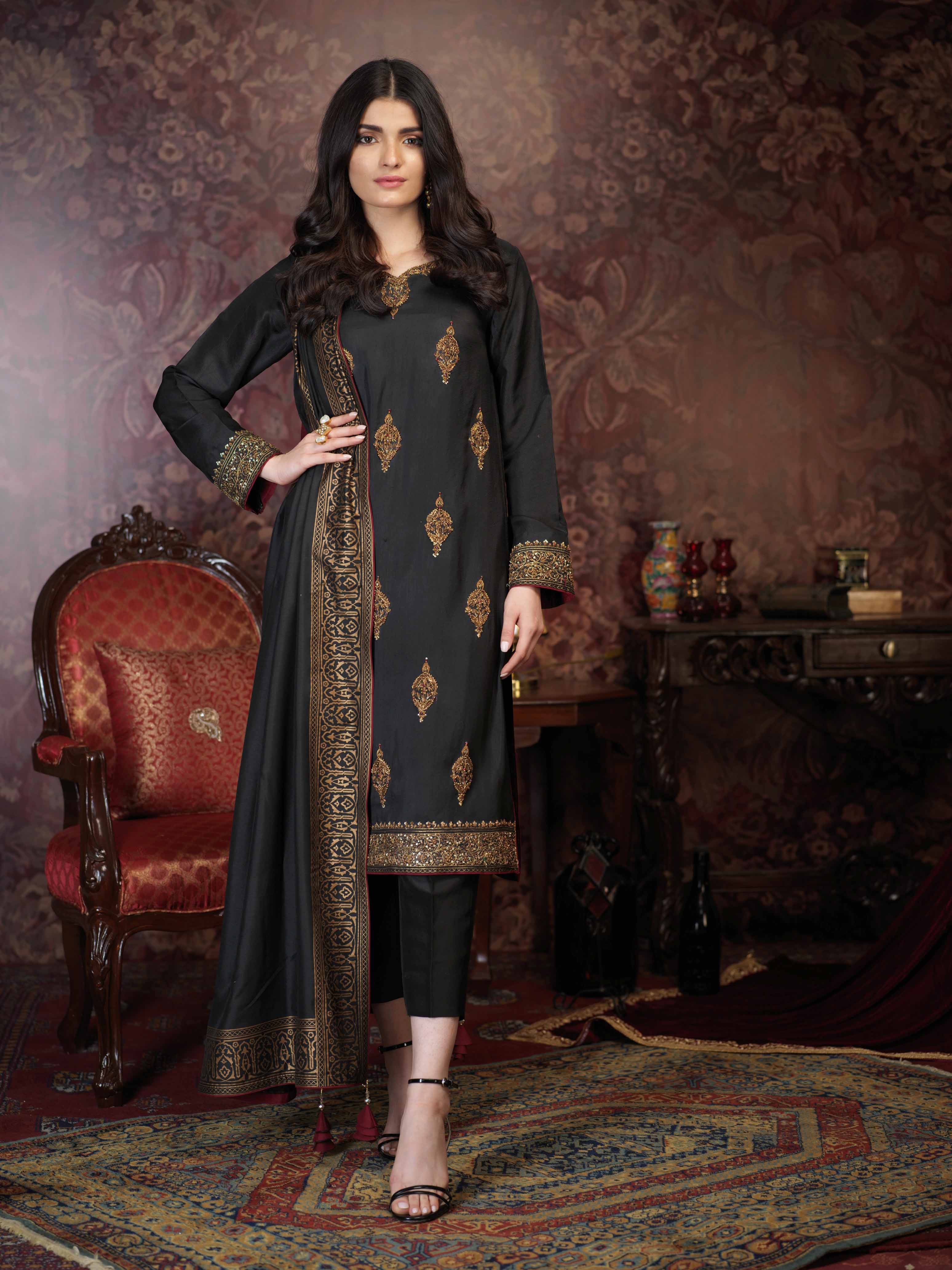 Published By Niche Lifestyle